Back to Blog List
Shopify Capital: Everything You Need To Know (2023)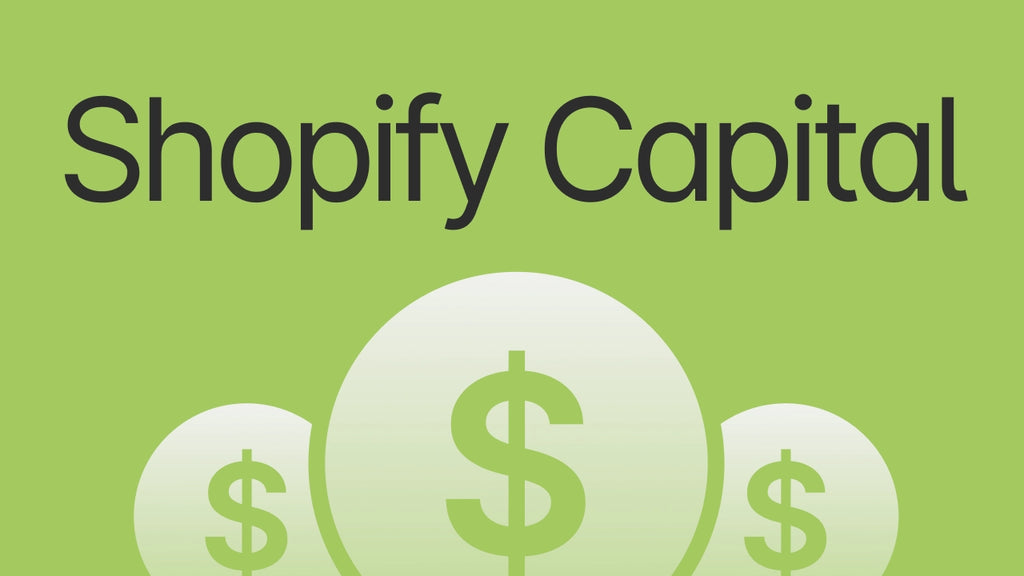 In August of 2022, Shopify added Australia to its list of countries eligible to apply for financing through its Shopify Capital program. The land down under joins the US, UK, and Canada where Shopify merchants have been accessing the program, and growing their businesses with Shopify's support, since 2016.
This is a welcome development for Shopify merchants–Capital is at the heart of growing a small business. You need it to pay your employees, to buy supplies, to rent premises, and market your brand. Without it, small businesses are prone to struggle.
In fact, CB Insights analyzed 111 start-ups in 2018 and found that a whopping 38% failed because they ran out of cash or couldn't attract new capital.
Raising money isn't easy for small businesses. There can be a lot of hoops to jump through and this can take up time that could be better spent running your business.
Whereas traditionally you might have reached out to a bank manager with a business plan, or worked the venture capital circuit, or borrowed from family or friends, Shopify has now stepped in with its own solution: Shopify Capital.
So what is it? How do you get it? And is it worth it?
Shopify Capital provides funding for businesses through cash advances and loans
What is Shopify Capital?
Shopify Capital is a cash advance and loan program through which Shopify provides select merchants with the capital they need to grow their businesses.
What makes this program unique, however, is that unlike conventional loans with regular repayments, Shopify Capital funds are repaid as a percentage of your sales which should, theoretically increase as a result of this cash injection.
What types of Shopify Capital funding are available?
There are two forms of capital that Shopify gives out: cash advances and loans.
Both financing options work much the same way. Shopify provides merchants with a lump sum payment with a fixed borrowing cost which is paid back as a percentage of sales. The key differentiating factor, however, is how long you have to pay the money back.
Whereas cash advances come with no fixed term, loans need to be repaid within 12 months.
Shopify Capital facts and figures
Shopify Capital has been around for a few years but its reach is still somewhat limited to a handful of markets. That said, it has been extremely helpful for many small businesses.
According to Shopify's own data:
Between 2016 and 2019, Shopify Capital has made over $3 billion available to thousands of Shopify merchants.
The lowest amount issued was $200.
The highest Shopify Capital funding a store received was $2 million.
Shopify stores that have received Shopify funding have averaged 36% higher sales than stores that didn't have access to these additional funds.
Repaying a Shopify Cash Advance
Cash advances are repaid as a percentage of your store's daily sales. This is set by Shopify as part of the terms of your cash advance.
For example, Shopify might offer you $1000 on the condition that you repay 10% of your daily sales. This is known as your remittance rate. A remittance is paid until the full value of the cash advance has been repaid. Alternatively, after you have repaid at least 25% of the total value of the cash advance, you can choose to pay the remaining balance in one lump sum.
Shopify Capital comes as either a cash advance or a loan depending on where you are located.
Repaying a Shopify Loan
Shopify loans are repaid much like cash advances. Shopify lends you a lump sum and you repay that amount as a percentage of your daily sales. Loans, however, come with a term limit, usually one year.
This term limit is broken into 'milestones' which are 60 day periods within which a minimum amount must be repaid. If the percentage of your sales through which your loan is being repaid doesn't cover a 'milestone' then the difference is debited from your account.
For example, a borrower receives a lump sum of $1200. They are required to pay 10% of their sales toward the loan to an amount of $200 every two months.
However, if they only manage to sell $1400 worth of goods totalling $140 in remittances for Shopify over a two-month period, the remaining $60 will be debited from their account.
What can you use Shopify Capital funds for?
Different businesses have different needs as they grow and change. Fortunately, Shopify Capital can be used for just about anything.
Human Resources
More often than not, scaling up your business means coming across business needs you are unfamiliar with. One way to tackle this challenge is to hire staff with the skills you need to cover your own skills gaps. A marketing advisor, a human resources director, a sales manager–all of these roles can be filled using funds from Shopify Capital.
Inventory
To scale up a business to meet rising demand, you need inventory and lots of it. This is particularly true with seasonal peaks, for example, ramping up for special occasions like Christmas or Halloween, or seasonal events like returning to school after the summer break. As demand rises, you can use Shopify Capital to increase your inventory and smooth out your cash flow.
Shopify Capital can be used to boost your inventory and a whole range of other things.
Marketing
A great product and a great Shopify store not only needs, but also deserves an excellent marketing campaign. But this can be costly. Particularly if you want to pursue paid campaigns through digital platforms like Google Ads or Facebook.
Shopify Capital can be that little bit of cash you need to get your message out there.
Redesign Your Store
Store fronts don't always start out perfect. Often built in haste and with little design experience on the part of their creators, businesses that grow fast often need to upgrade quickly. In this light, Shopify Capital funds could be used to hire a designer, or if you're not quite ready to shell-out a whole lot of cash, a page builder app, like GemPages, could be just what you need (Did you see what I did there?).
How do most people use their Shopify Capital?
In 2021, Shopify found that the majority of merchants, out of 3,232 surveyed, who accepted first round funding spent it on purchasing inventory. Next in line was 'expanding their business', followed by 'investing in marketing', 'purchasing equipment', 'investing in technology', 'hiring employees', 'property expenses', and then 'licenses'.
Shopify Capital Reviews
Of course, Shopify Capital is not your only option for funding to grow your business. There are more conventional loans, crowdfunding platforms, or good old fashioned borrowing from friends and family. Reviews of the program from independent platforms are scant, but here's one from Anna Serio at Finder.
"If you have the sales volume to support repayment, it's easy to qualify. And since your loan amount, rate and repayment are based on your Shopify account, there's minimal paperwork," she says.
"But while Shopify doesn't disclose rates or fees, I've found that products like this are some of the most expensive types of financing available. And even if you have bad credit, it's possible to find faster funding options out there. Most ecommerce platforms that offer financing can fund your loan the same day you apply. But it can take as long as five business days to even get a decision from Shopify."
How do you access Shopify capital?
Shopify Capital is relatively easy to access. Eligible small businesses are contacted by Shopify with an offer letter and application details. Businesses must, of course, first qualify.
What's available for who?
Firstly, Shopify Capital is not available for everyone and the products available differ depending on where you are.
Australia: If you're in the Land Down Under you have access to Shopify loans.
Canada: If you operate in the Great White North you can access cash advances.
United Kingdom: Residents of Old Blighty are eligible for cash advances.
United States: Uncle Sam's Shopify merchants can access cash advances and, in selected states, cash loans too.
(For more details see:
What types of Shopify Capital funding are available?
)
Shopify Capital is available for merchants in Canada, the US, the UK, and Australia.
Shopify Capital Eligibility Requirements
Shopify Capital only has a handful of requirements for applicants.
Use Shopify Payments or another third-party payment provider
Meet Shopify's sales volume requirements
Low-risk business profile
Unfortunately, Shopify doesn't disclose the volume of sales required or exactly what a 'low-risk business profile' consists of.
Final thoughts on Shopify Capital
Scaling up a business can be tricky. A major issue that many businesses face is finding the funds to finance expansion and this can prevent small businesses from reaching their full potential.
Shopify Capital financing is a relatively simple and straightforward process. It gives business owners the opportunity to grow their business without the headache of lengthy loan applications and business plans.