Back to Blog List
GemPages v7: AI-powered for Unmatched Performance and Experiences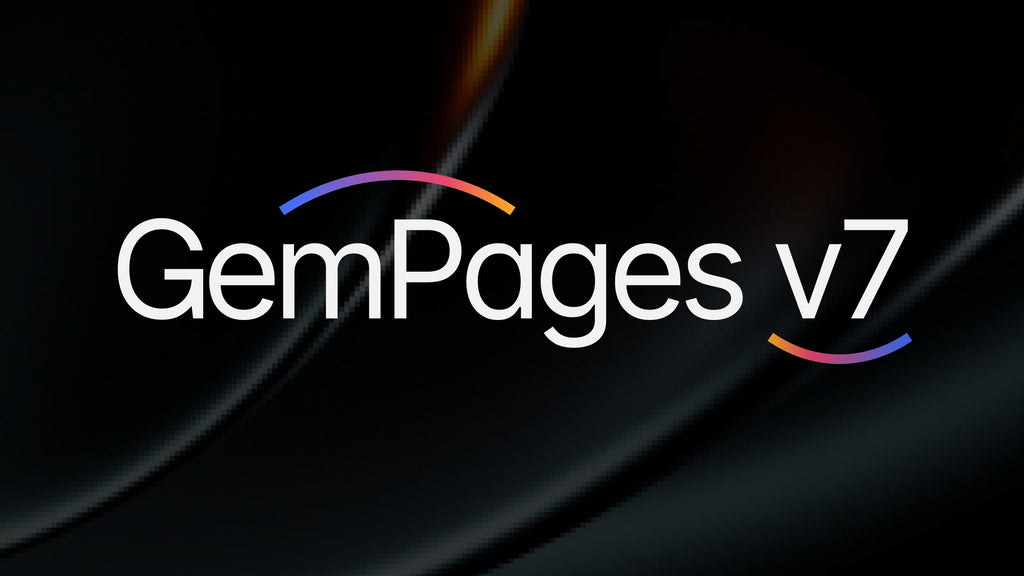 If you are an online store merchant or a freelance website designer, you know how important it is to have an Editor that's equal parts powerful and easy to use. That's why we are excited to announce the release of the new GemPages v7, designed to offer better performance, more possibilities, and a more pleasing customer experience. 
Let's find out the highlights of the new GemPages v7 and its critical updates and benefits in this article.
AI Implementation to Create Instant Layouts
The revolutionary Image-to-Layout is the most exciting feature to be introduced in this Editor v7. It is the first AI-powered feature developed by GemAI - GemPages' built-in AI engine, unlike anything you've ever seen.
With just a few clicks, you can transform your reference image or URL into a fully editable layout. Whether you wish to recreate a particular example or embark on a new design journey, the Image to Layout feature simplifies the process with its user-friendly and intuitive interface. 
Not only does it simplify the page-building process, but it can also transfer stores from other eCommerce platforms such as Magento or WordPress to Shopify effortlessly. All designs are precisely converted to the new destination. 
After creating your layout or transferring stores, customization possibilities are endless. You can effortlessly modify colors, add new elements, fine-tune the layout, and explore numerous other options to make it stand out.
 Image-to-Layout - GemPages' first-ever AI-powered feature
Faster Store Building Speed
Being prioritized with a user-centric approach, GemPages v7 can deliver four times faster building speed. Thanks to the optimized Editor's technology and simplified workflow, we've made building websites smoother and more efficient, which escalates customer satisfaction during and after use.
Customize your Shopify store pages effortlessly
Build high-converting Shopify pages fast. Optimize performance at ease. No coding needed.
More Intuitive Editor Interface
The next thing you will notice about GemPages v7 is a complete overhaul of element design, making it more powerful and beginner-friendly than ever before. The redesigned element icons now look like they will appear on your page, so you can see exactly what you are building in real-time.
In this GemPages v7, we also introduce Inline Text Editor, which gives you greater control over text formatting. 
Say goodbye to the hassle of coding and tedious technical details that slow down your content creation process. Now, with just one click on a text element, you can easily access a range of intuitive and powerful text styling tools.
We also add a brand new search bar, so you can quickly find the specific function you need. After typing in the search bar, the Editor will display a list of relevant settings and functionalities.
Wrapping Up
GemPages v7 is a significant update to our page builder that offers faster performance, better capabilities, and a delightful customer experience. If you are interested in trying out our new Editor, be sure to join our waitlist today. You will be the first to know about GemPages v7's rollout, so you can explore all the new features and capabilities as soon as they're available.