Back to Blog List
Shopify Plus Pricing: Everything You Need To Know Before Upgrade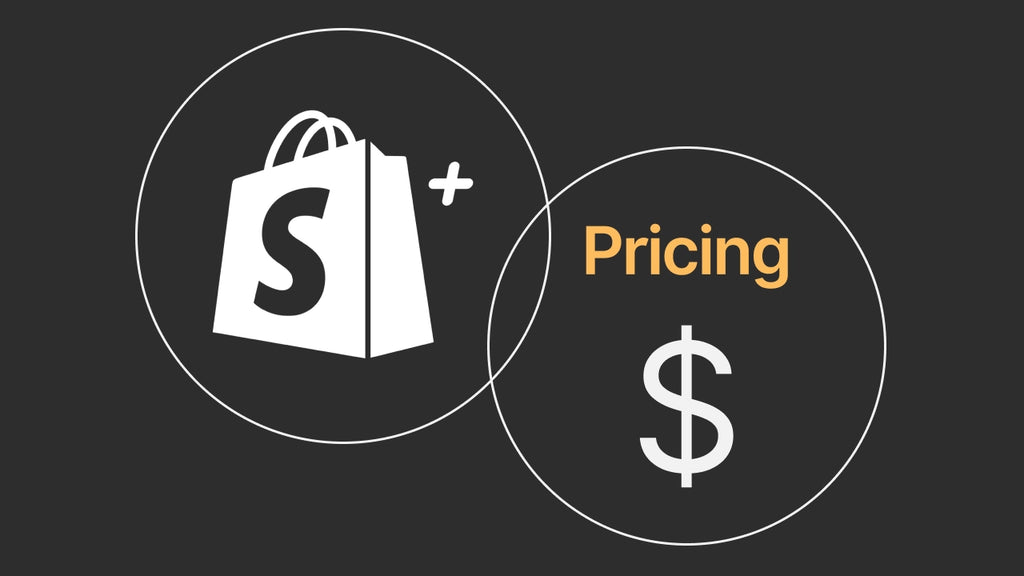 Shopify Plus cemented its position as the highest-ranked subscription plan for Shopify users with exclusive professional features guaranteeing a jumpstart in your business. But everything comes with a price, including this enticing tool of many colors. If you find yourself second-guessing the actual cost of Shopify Plus, this is the comprehensive guide to answer all the questions regarding Shopify Plus pricing for you.
Shopify Plus Basic Fees
Let's all be clear on the mandatory fee of Shopify Plus: it starts at a flat rate of $2000/month.
There is no one-price-fits-all for online businesses that purchase this plan. The fee will vary based on your sales volume each month. More revenue equals more resources required from Shopify, hence the surplus in the cost.
With that being said, if you have just made the shift to this plan, you will end up paying around this fixed Shopify Plus price. With larger scaled enterprises that pull in over $800,000 per month, a platform fee of 0.25% will apply to each transaction.
It's worth noting that this fee will never add up and exceed $40,000 per month. With a quick calculation, to reach this maximum cost, your store's monthly revenue has to surpass 16 million dollars.
Other Shopify Plus Associated Fees
Transaction Fees
Shopify users in certain countries can integrate Shopify Payments into their storefronts as the primary payment method. This integration can help jettison all the transaction fees for your business. Only a few selected countries are eligible for this payment option. 
As for third-party payment gateways (e.g. PayPal, Amazon Pay), there is a fee on top of each transaction. Among all the plans, the fee for Shopify Plus is the lowest, standing at 0.15% - 0.30% per transaction.
The credit card processing fee is also an additional cost that comes along. If your store is based in the USA and Shopify Payments is your payment method, the credit card rates are as follows:
2.15% + $0.30 for each Visa and Mastercard transaction

3.15% + $0.30 for each American Express and international transaction
Without Shopify Payments, an extra 0.15% is in order.
Though Shopify Payments is a legit and allegedly the most beneficial payment method for your business, other options could be more fitting for your business model. We'd recommend doing some research based on your store location, type of product, etc., to minimize Shopify Plus transaction fees.
Learn more: Shopify Payments vs. Paypal: What's Best for You in 2023?
Add-on Apps Fees
Shopify app store allows merchants to purchase third-party apps that enable endless customizing and useful marketing features. Based on your needs and goals, the prices of these apps can range from free to a few hundred dollars per month.
While considering the costs of a Shopify Plus plan, the add-on apps may not be on the top of your list, but they are worth a mention, as these monthly costs can escalate as your business grows.
Customize your Shopify store pages effortlessly
Build high-converting Shopify pages fast. Optimize performance at ease. No coding needed.
Maintenance Fees
The Shopify Plus fees are not a one-and-done accord. The costs you have to pay each month can be estimated, but they will fluctuate in the long run. 
Routine maintenance is the key to keeping your store well-oiled, and the cost is kept to a minimum if you are a Shopify Plus member. Unlike other eCommerce platforms where you are obligated to do all the heavy development or maintenance work, your store is a part of the Shopify ecosystem, which means they take care of all the logistical problems your business may run into over time. 
Moreover, your Dedicated Account Manager will be your right-hand man in assisting you with any issues along the way. 
All in all, the best is, indeed, the cheapest. While the price may be high, so are the benefits and convenience for Shopify Plus users.
Are These Shopify Plus Fees Fixed?
The costs we have presented and analyzed are not set in stone. When you are on your journey, you will know exactly what you need and don't need. Thus, the costs, in reality, may be either lower or higher.
One important note, although these fees may vary, the starting fee of $2000 per month is non-negotiable, at least for now. If you plan on making the upgrade, this is the holy number that you will want to work towards.
What Are Included In The Shopify Plus Plan?
Becoming a Shopify Plus member is undeniably costly, if not pricey, for small businesses looking for an upgrade. However, the key differences between a Shopify Plus Plan and other subscription plans are its enterprise-graded features and tools.
Merchants can create and establish up to 9 stores at once under one Shopify Plus account. For a company with a higher sales volume, features such as multi-currency, wholesale channel, and advance reporting are among the most convenient for them to go international and expand their business without friction.
An in-depth look at what Shopify Plus offers compared to the basic subscription: Shopify vs Shopify Plus: Is the Upgrade Worth the Investment? (2023)
Shopify Plus Pricing Comparison
We have glanced at the Shopify Plus price, but how does it compare to the other Shopify plans?
Though the price difference is not too dramatic as compared to the Advanced plan, the Shopify Plus plan still sticks out like a sore thumb with its monthly $2000 price point.
The three most common Shopify subscription plans.
However, as mentioned, Shopify's services in this highest-tiered plan are outstanding and can cover most business requirements. All the costs are upfront and transparent, allowing merchants to have a general idea of what they will get into, even before making any move. 
Therefore, while putting Shopify Plus vs. Shopify on the table, the price may stump you initially, but it could be the investment that kicks off your business like no other.
These success stories from Shopify Plus users will hopefully paint a clearer picture for you on making this upgrade.
The Bottom Line
Shopify Plus is a practical tool with its advantages and disadvantages. We hope this article has given you the rationale to consider adding this plan to your online business. From our perspective, if your store is making a steady income stream and you anticipate considerable changes in the near future, trying out new things is always a good call. After all, you miss 100% of the shots you don't take.
FAQs About Shopify Plus Pricing
How much is Shopify Plus monthly?
Shopify Plus starts at $2000 per month, with an extra 0.25% fee when your store exceeds $800,000 in monthly revenue, plus transaction fees and other recurring fees as the business grows.
Is it worth upgrading to Shopify Plus?
If your store grows significantly and you can afford to spare $2000 and more each month to maintain it, you may consider upgrading to Shopify Plus.
How much is Shopify vs. Shopify Plus?
Shopify Plus is priced at $2000/month, while other Shopify plans are $25/month (Basic), $65/month (Shopify), and $399/month (Advanced).
What is the benefit of Shopify Plus?
Shopify Plus provides advanced, enterprise-level features that help businesses grow and internationalize while minimizing maintenance and development costs.