Kick-start
your
business
with a kick-ass Shopify store
You don't need to be a developer to build a stunning Shopify store that sells. GemPages has all the tools you need to do it effortlessly without writing a single line of code.
Based on 3,200+ reviews on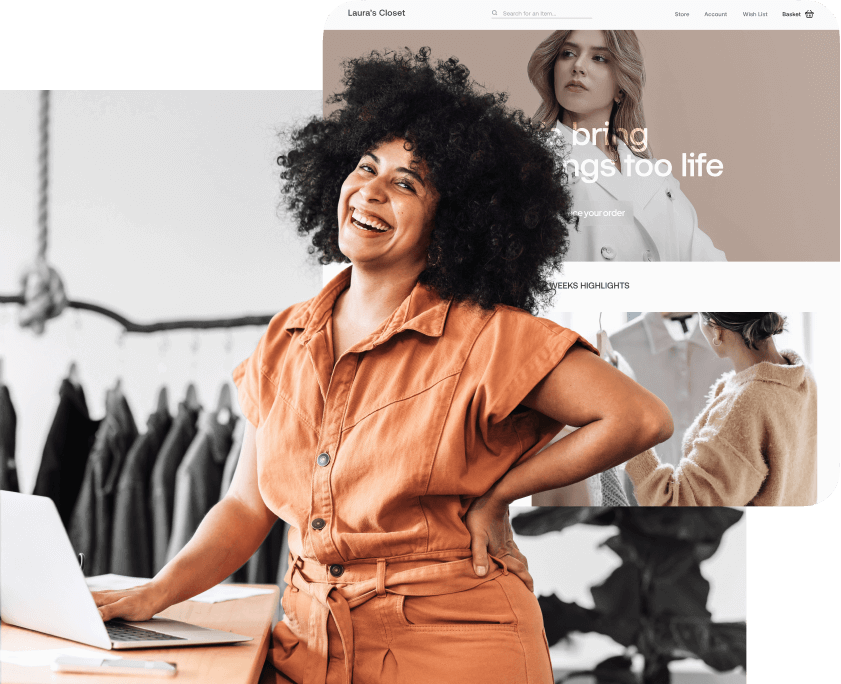 DIY your own store without coding
Drag and drop blocks and elements to create the exact layout you want. Preview the changes in real-time in a Visual Editor. Building an online store couldn't be easier.
" By far the most intuitive builder I've used for Shopify, with easy ways to style and great integrations."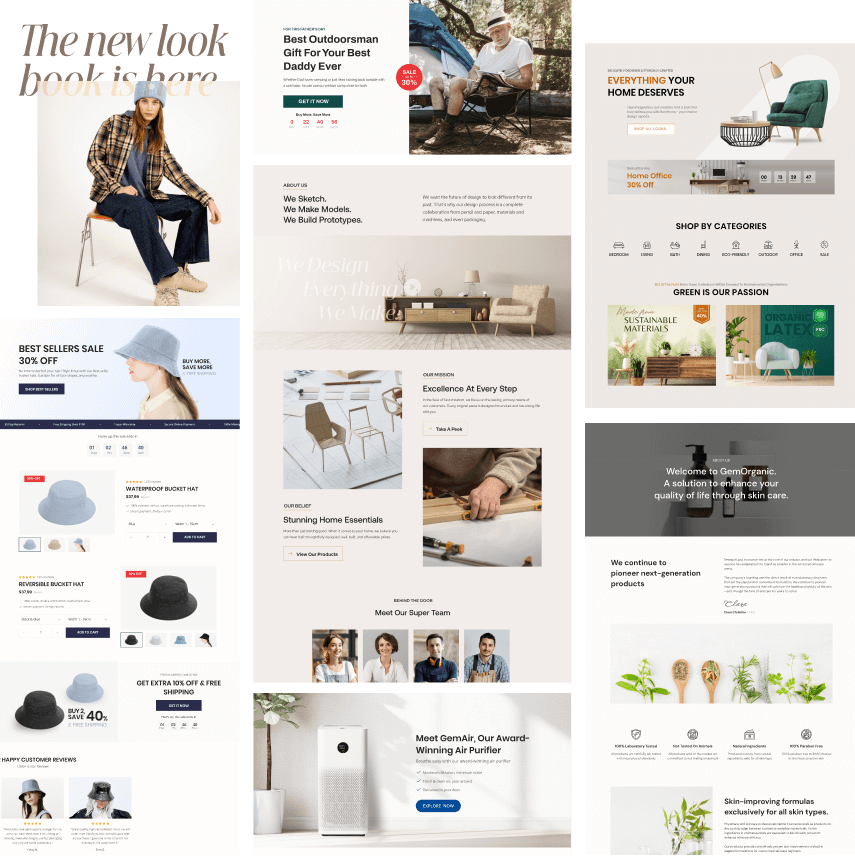 Start quickly. Edit freely. Ready in minutes
You don't have to start from scratch. Pick from 85+ templates designed by CRO experts, and edit every block to your needs. We have templates for every niche and every page type to help you set up a full-fledged store in a snap.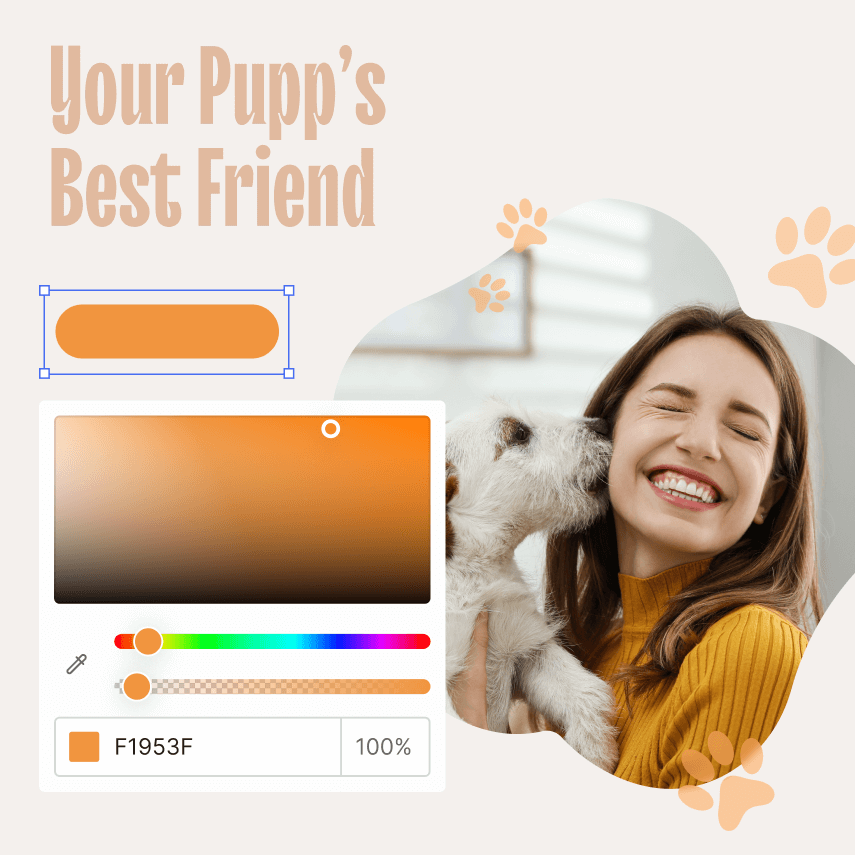 Design a stellar brand experience
Every block and element is highly customizable with advanced options. Create a branded store that stands out and brims with personality.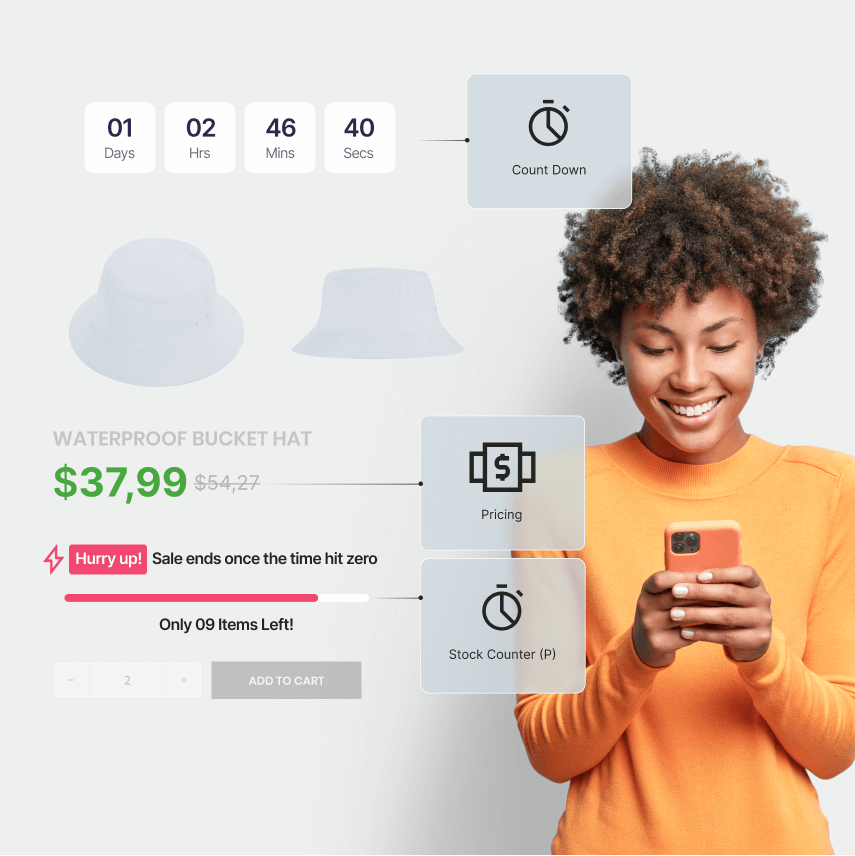 Trigger visitors and convert them into buyers
To increase on-page sales, you need to drive customers to action. Create a sense of urgency, play with FOMO, induce scarcity, etc. with elements designed based on sales psychology.
Take your marketing to the next level
Whether you want to build trust, capture leads, up-sell, cross-sell, or take care of your customers post-purchase, you can find the perfect app for the task among our Shopify partners.

Growave

Instafeed

Klaviyo

FirePush

Tobi

Ali Reviews

Judge.me

LAI

Loox

Opinew

Bold Product Options

Frequently Bought Together
Infinite Options

PickyStory

WideBundle
Product Filter & Search

Weglot

Smart Search & Filter

Ultimate Sales Boost

Yotpo
Easy store building with powerful features
Compatible with Shopify themes
GemPages works with most Shopify themes flawlessly. Feel free to switch between themes.
Every page created with GemPages is responsive by default. You can even adjust the look for each device separately.
Enjoy absolute freedom when fine-tuning your pages with Liquid, CSS, JavaScript, or HTML.
Have a built-in UX/UI assistant to detect issues and suggest improvements for your landing pages.
Your saved templates and blocks can be transferred to another store that uses GemPages in just a few steps.
Define a style and apply it to the entire page. Save time customizing and keep your brand consistent across the whole store.
"My experience with GemPages has been overwhelmingly positive. The templates are wonderful, the ease of use is phenomenal, the integrations are helpful, and what I must emphasize is the technical support. It's unbeatable. There's never anything that cannot be accomplished."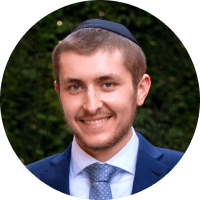 Co-Founder & CEO at Cookie Chips
Get help anytime. Wherever you are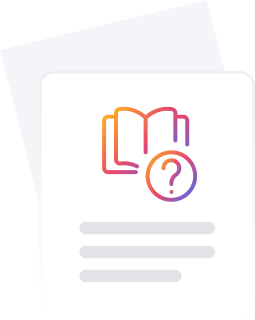 Find out what you can do with GemPages and follow detailed steps to do it.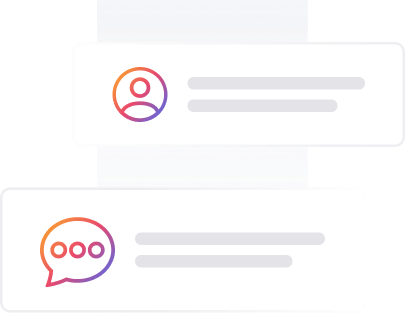 Our dedicated experts are always ready to support you from different time zones.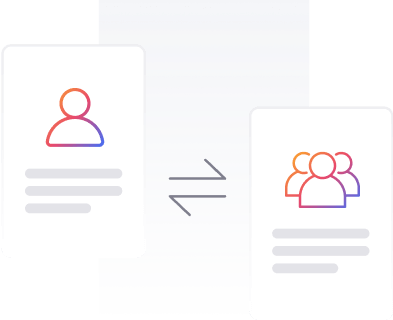 Connect with 4000+ Shopify merchants like you and learn store design principles from experts.
Build a stunning store and watch your sales soar!
Try GemPages' powerful editor by signing up for our free plan. No time limit. No credit card required.