Better, smarter, faster storefront design with less code
GemPages empowers you to create, customize, and optimize your Shopify store pages for growth. Now with AI
GemPages is the top-ranked app for Shopify stores. Sign up for Shopify.
165,000+ global merchants are using GemPages to create over 1,800,000 Shopify store pages. No coding required.
Buid and grow with confidence. With less code
GemPages empowers you to create, customize, and optimize pages that adapt to your business at every stage, from the early stages to expansion

A closer look at our smart features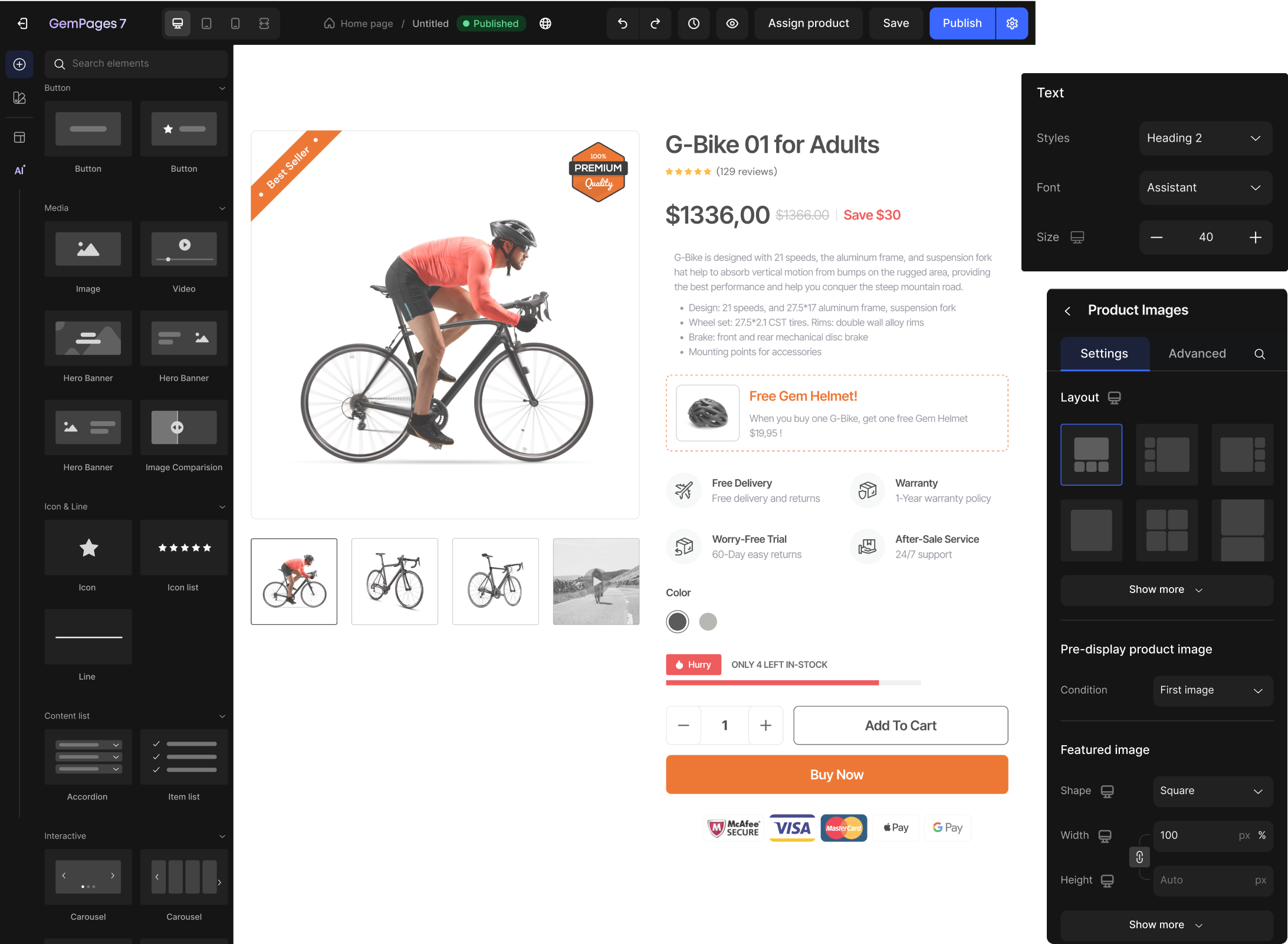 1. Intuitive Visual Editor
Intuitive visual editor v7 combined with 100+ sales and marketing elements make page building and customization a breeze.
Our first AI feature helps you convert images and URLs into editable layouts.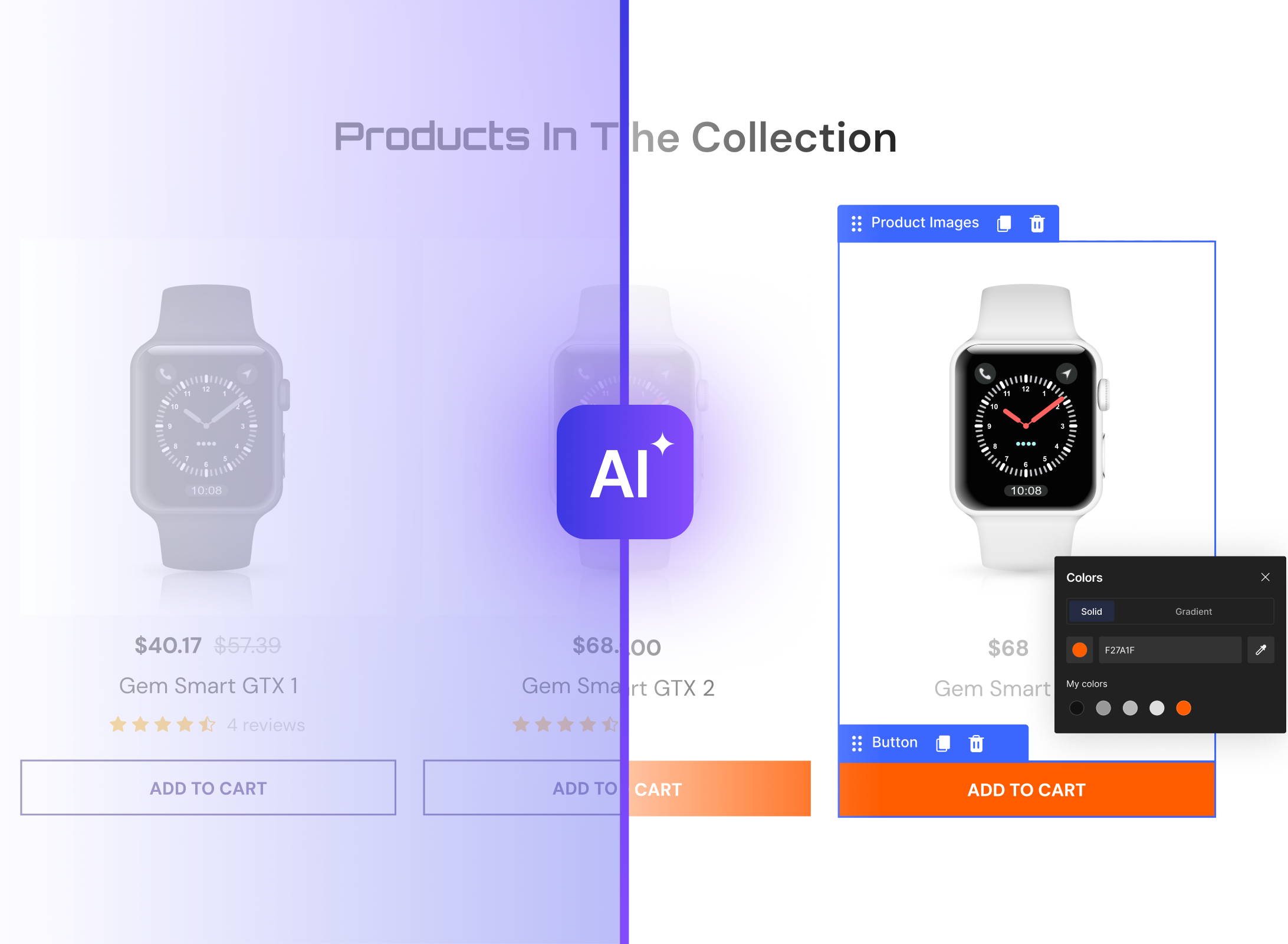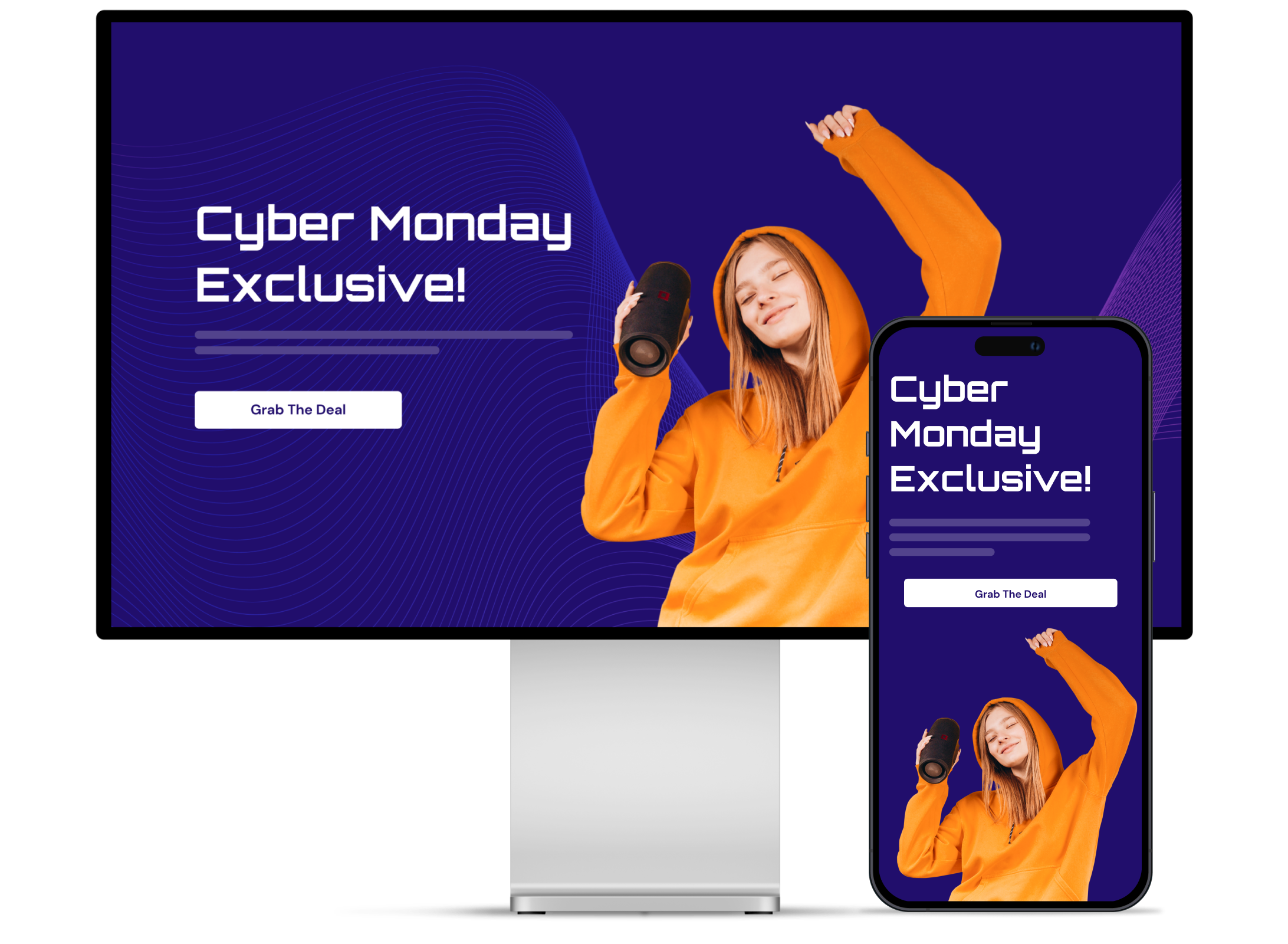 Pages created by GemPages are responsive by default and can be styled for different devices including desktop, tablet and mobile devices.
Optimized for code-savvy users, especially freelancers. Fine-tune pages your way by adding blocks of your own code.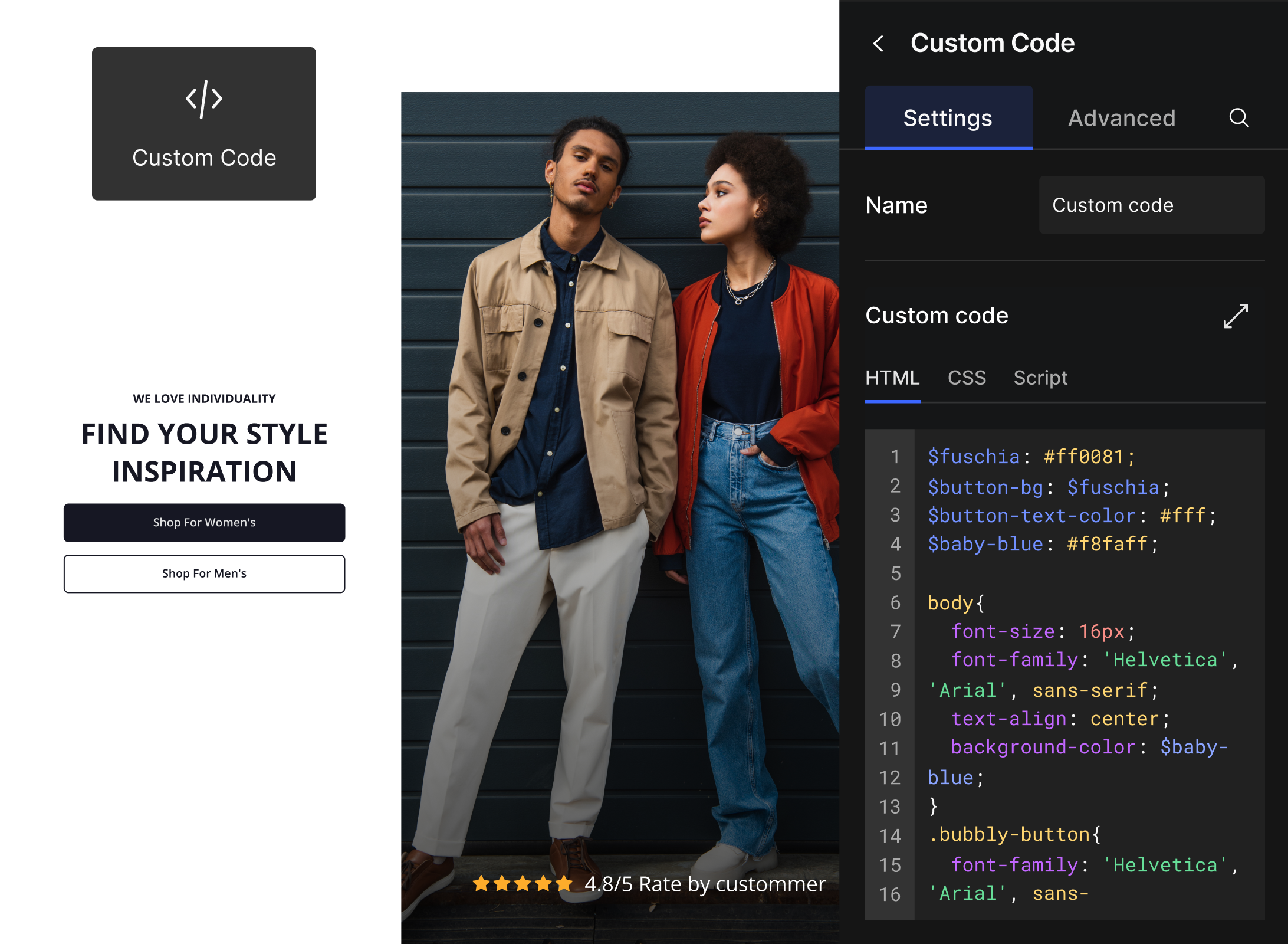 Build any Shopify page smarter and faster
Image-to-Layout, pre-built templates & drag-and-drop editor, all for unmatched time to value. So you can focus on your business, not your tools.
Get the most out of your investment with our feature-rich subscription plans, including a free option. You'll have access to more resources and benefits for less.
Add touches of your brand personality to every element. Deliver a seamless branded experience to your customers.
We're not just about a pretty face. Our smart features will help you convert visitors into customers.
How GemPages empowers merchants worldwide
Merchants from 130+ countries are leveraging GemPages to elevate their storefront and grow their business
We'll help you get started and on your way to creating pages and selling like a pro in no time.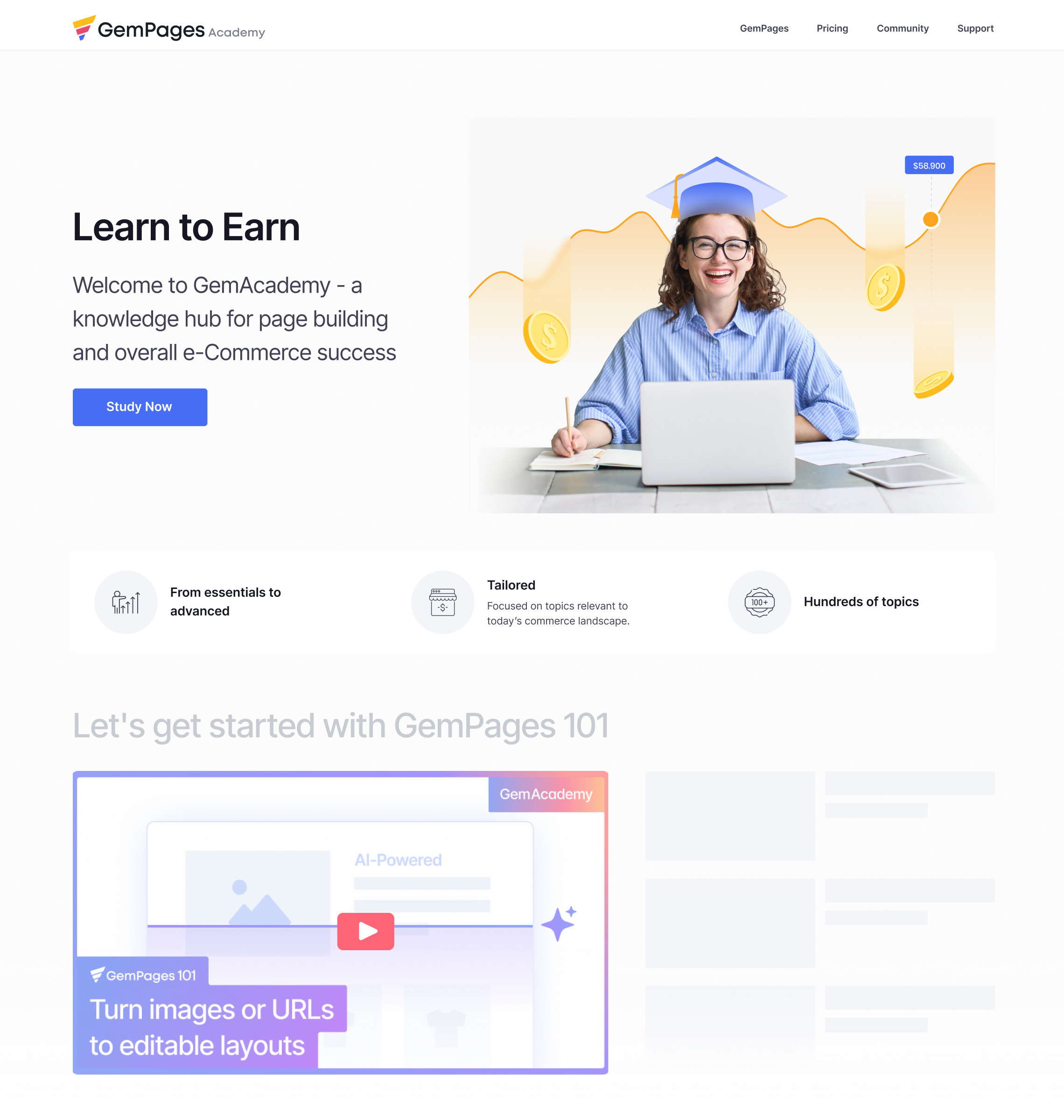 Knowledge and inspiration
Updated blog, tutorials, and informative content to help you achieve your goals.
Our trained customer support experts are quick to respond and always ready to help.
Connect with 4700+ like-minded Shopify merchants and GemPages experts.
Sign up now and build your pages the way you envisioned. No credit cards required.
Don't have a Shopify store yet?
Get one now
GemPages is an app for Shopify stores. Register for one here.